*Warning* None of these damned pictures are the same size. Oi vey - I cannot stand word press sometimes. *warning over*
We were a week late in celebrating Father's day for our very special daddy, but he didn't mind. We let him sleep in late and were very quiet until he rolled out of bed at 9. While he slept late we made coffee cake and the kids all got dressed. One of Daddy's biggest pet peeves is how long it takes the kids to get ready for anything, so that in itself was like a present. lol. For breakfast I made scrambled eggs and some bacon. Our daddy loves bacon but we don't eat a lot of meat so this was a special treat for him.
The kids and I picked out a pair of sunglasses for a gift for him. I wanted to get him something small that he would use a lot. I know he has a few things he'd really like that he would never buy for himself, like a dart board (*giggling*) but this seemed more practical. We also got an elliptical machine.. though it wasn't a surprise to him.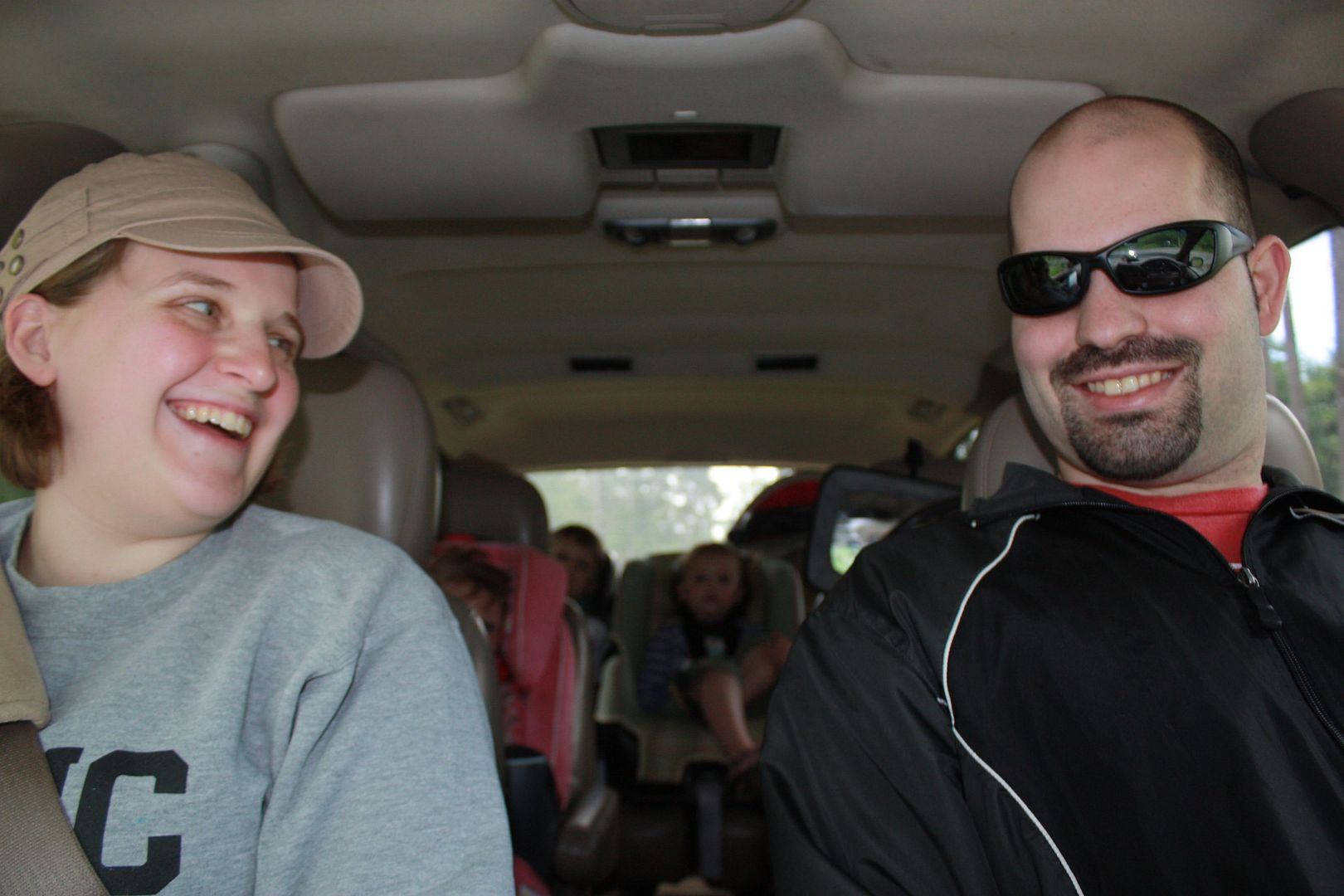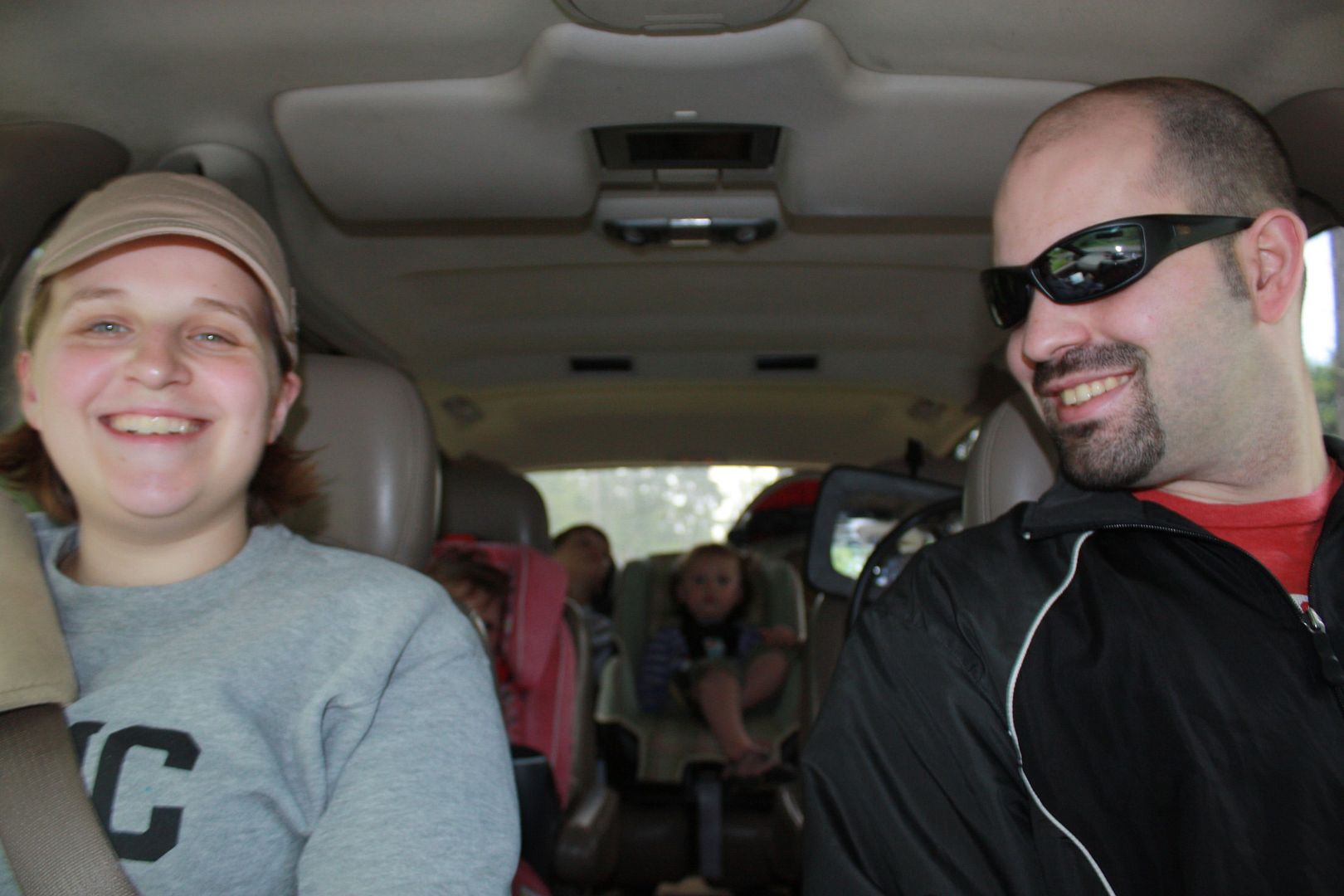 After breakfast we jumped in the car and took off down the road to Tolmie State Park.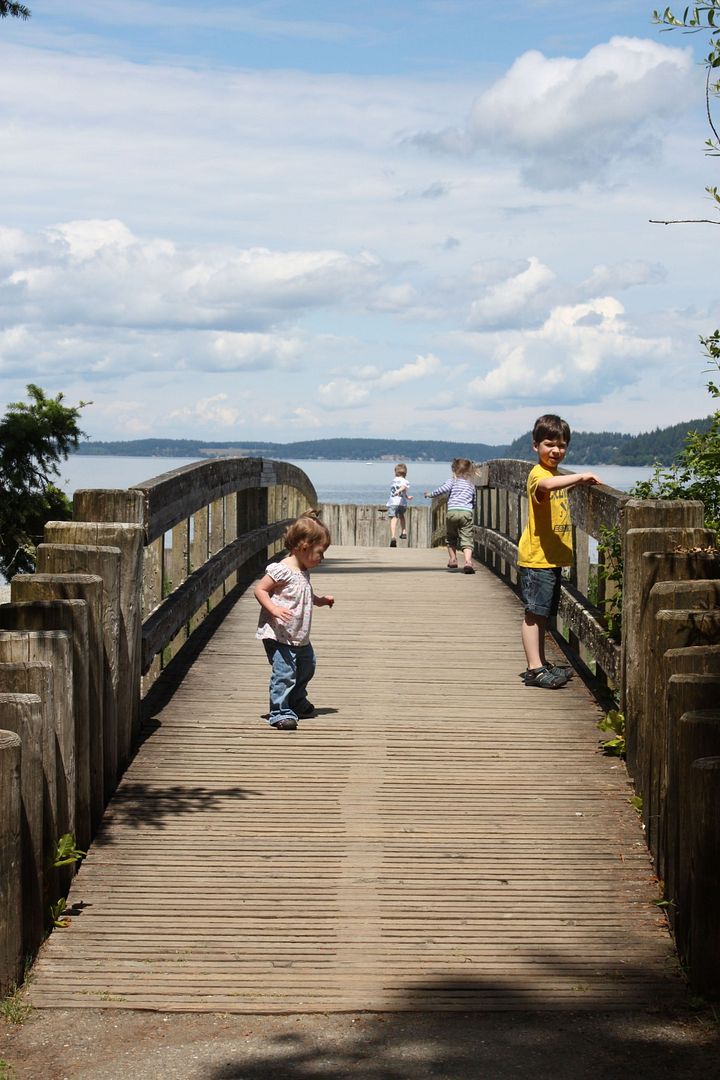 Oh my goodness!!!! I looooved it there!! The weather was absolutely perfect and the beach was absolutely perfect and there was hardly anyone there... perfect!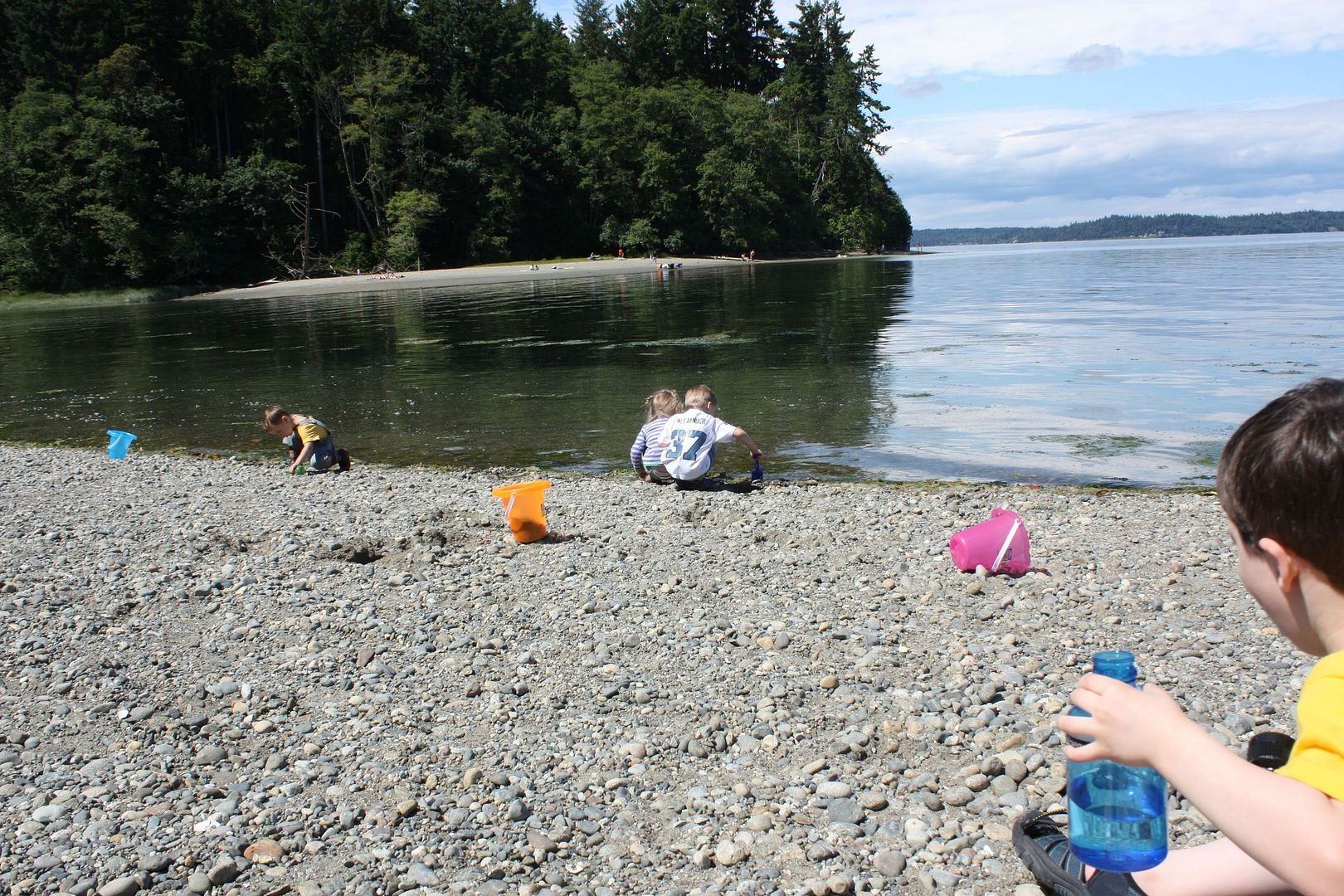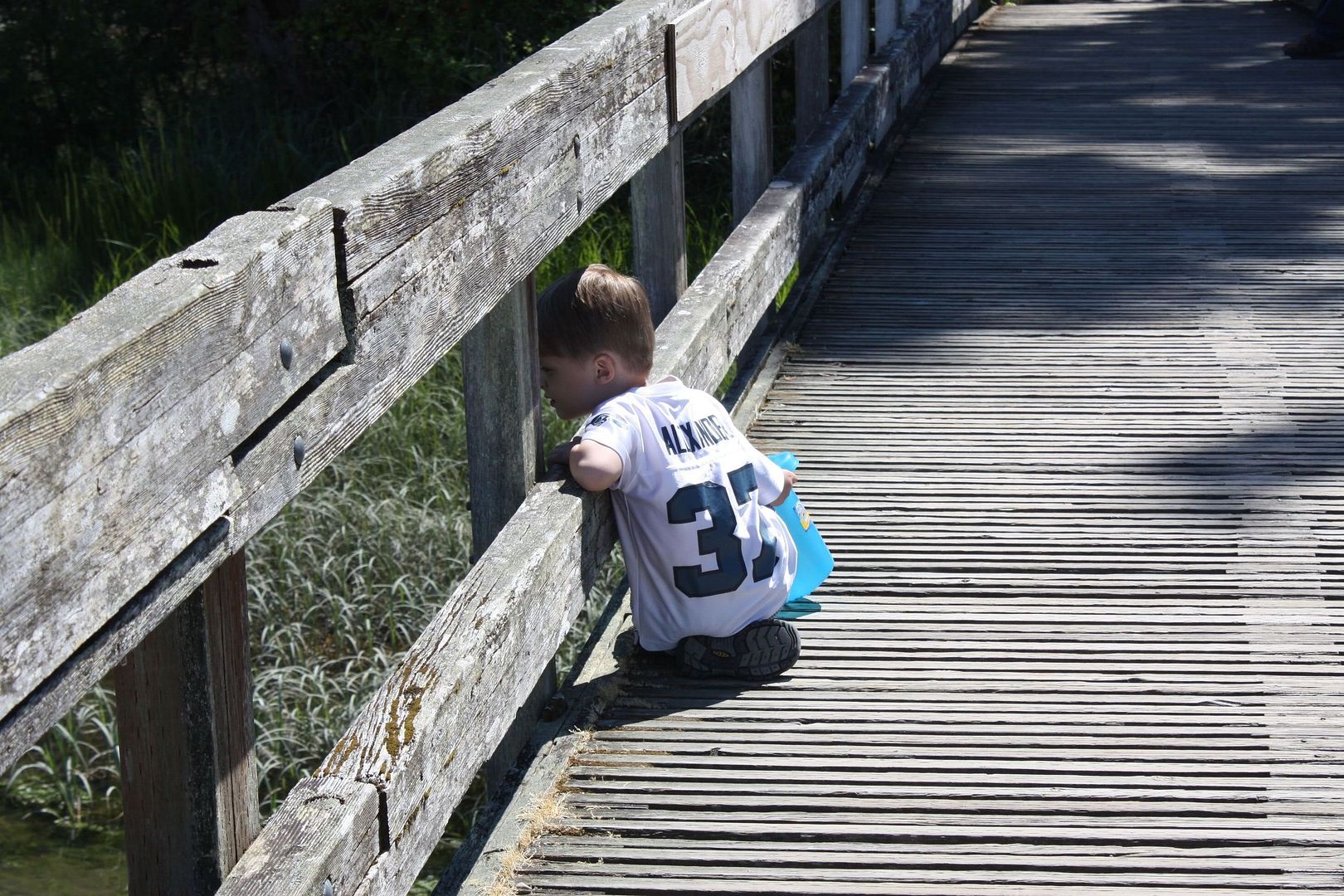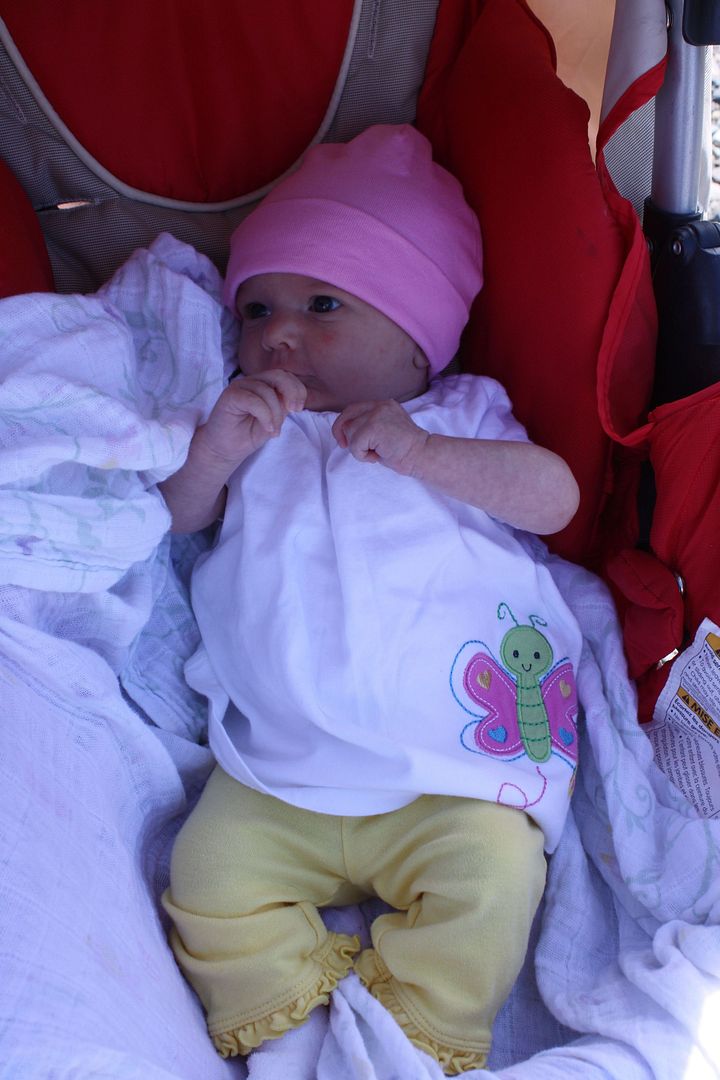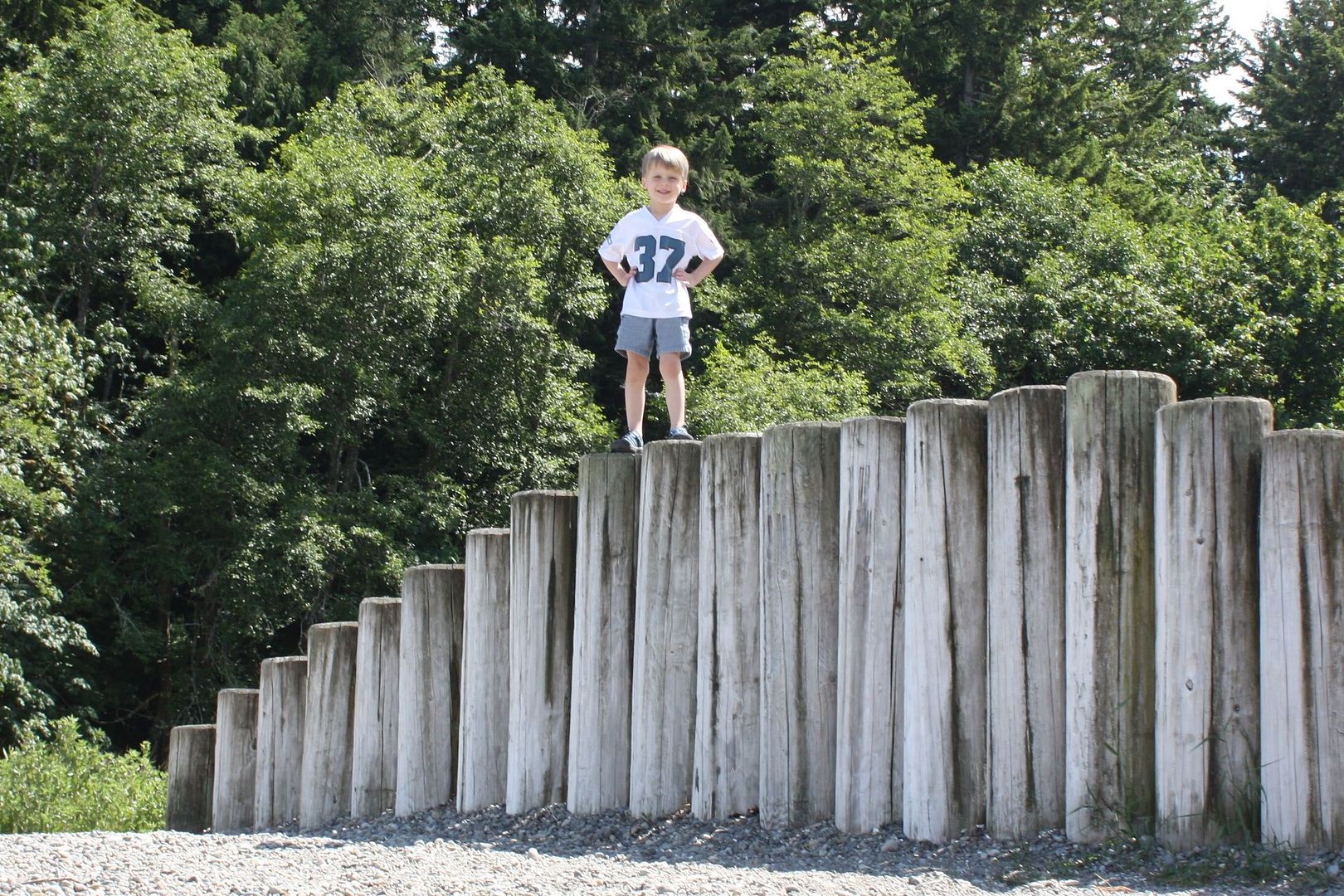 About an hour and a half after we got there, we had lunch (roasted chicken, macaroni salad and raw veggies - yumm!) then we exchanged our beach stuff for hiking stuff!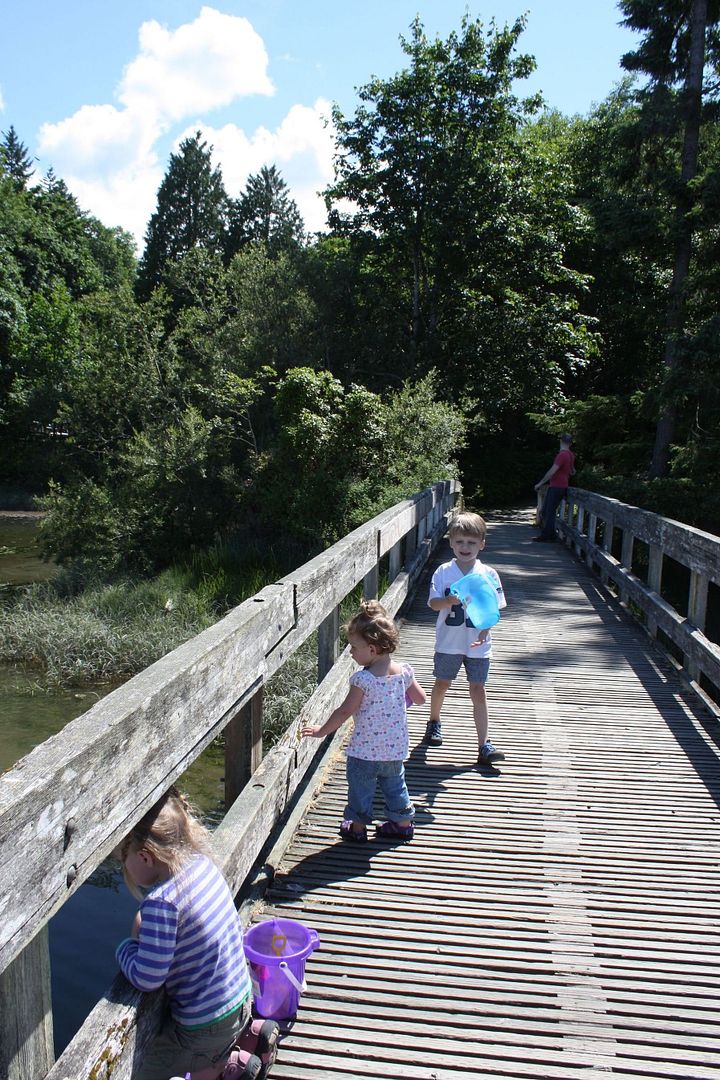 Our hike started off poorly. It took me about 15 minutes to get Iris into the moby wrap - I don't know why, I use it all the time. Then after she was in she was so unhappy and wiggling all over. I had my ergo carrier in the trunk BUT not my infant insert. Ugh. Arghh! I finally said, "I'll just wait in the car!" but Jerry said he'd carry her instead. lol. He only carried her for half the time though then I got to carry her, but that's okay because my diaper bag weighs at least twice as much as her.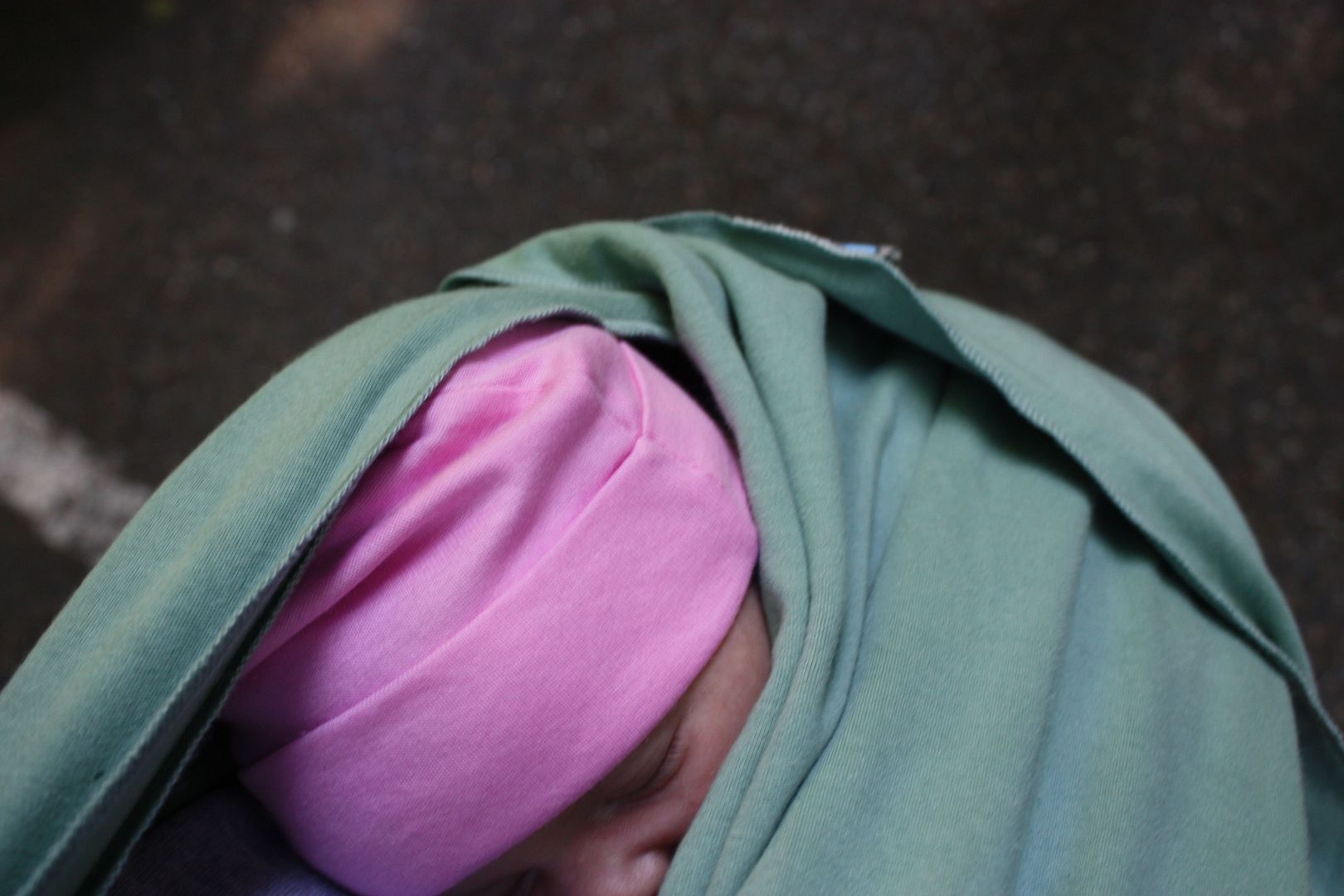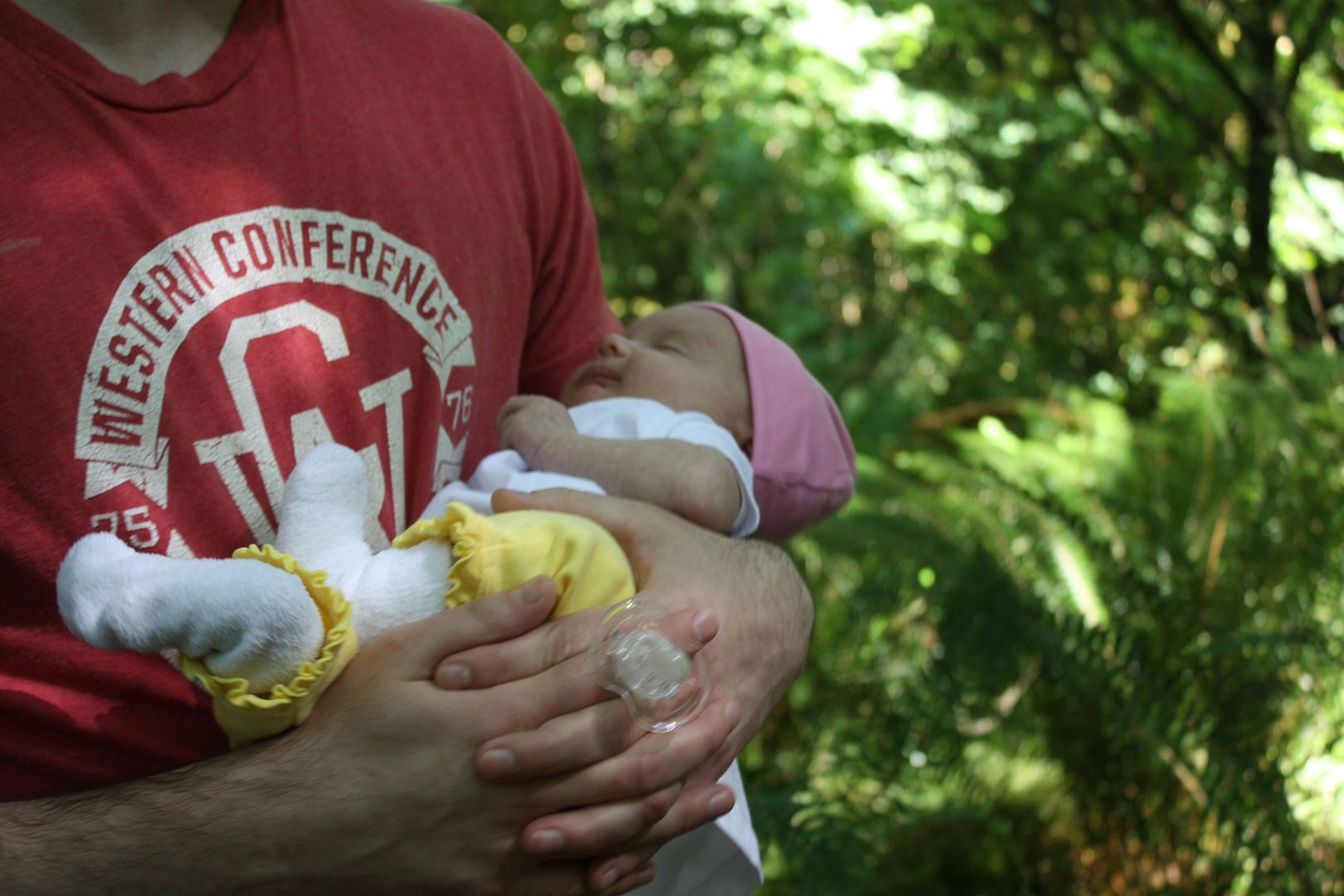 We didn't know exactly how far this hike was and in the begining it was so steep it was like crawling up a ladder. Once we got to the top though it was pretty even.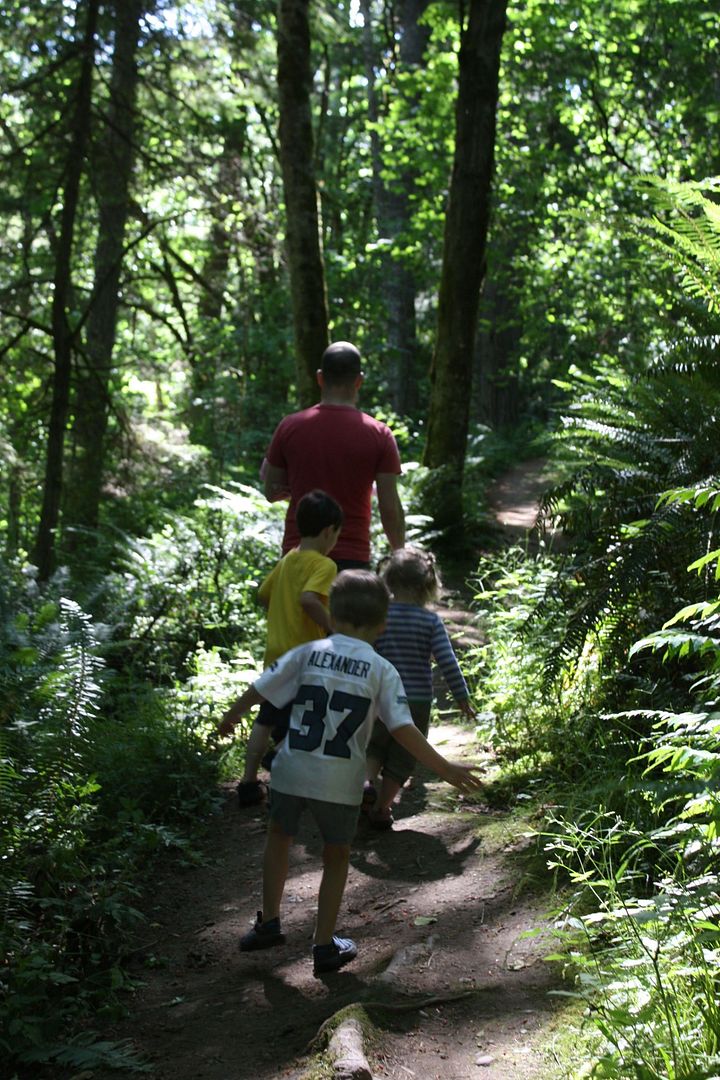 All the kids ran and skipped and had tons of fun on the trails. I was most suprised by Lucy who ran the full 2.75 miles and I was most impressed by Joe, the kid with low muscle tone because he made it all the way, plus to the car!! Jerry and I had already talked about it and we were planning to carry him if he started acting tired but he didn't - not once.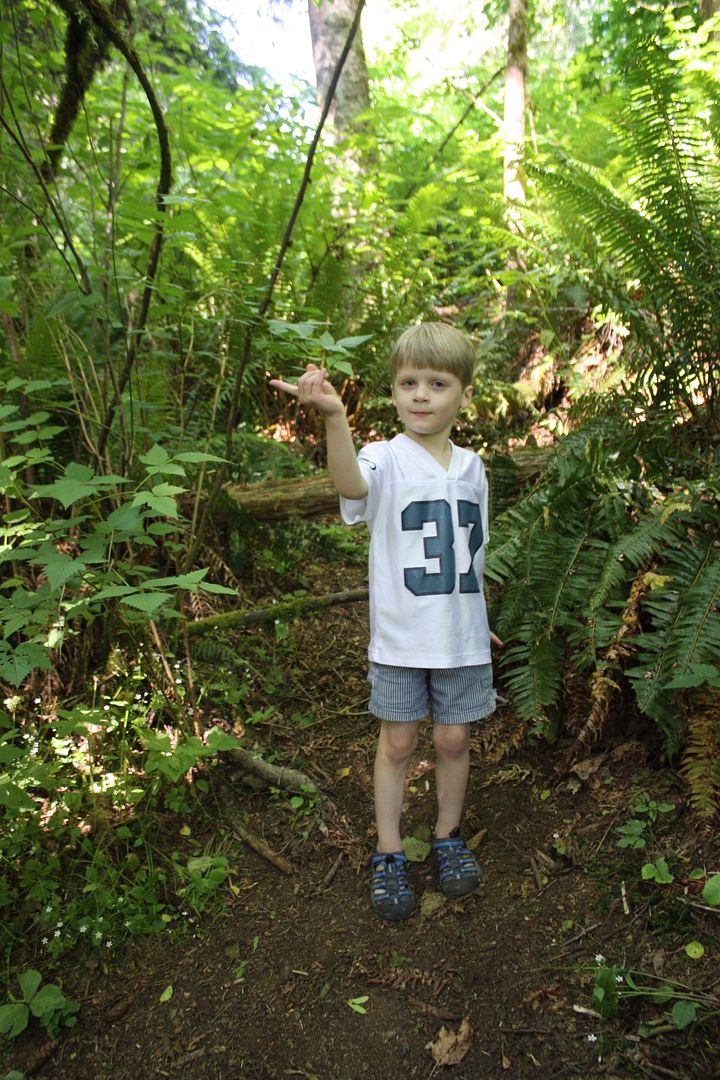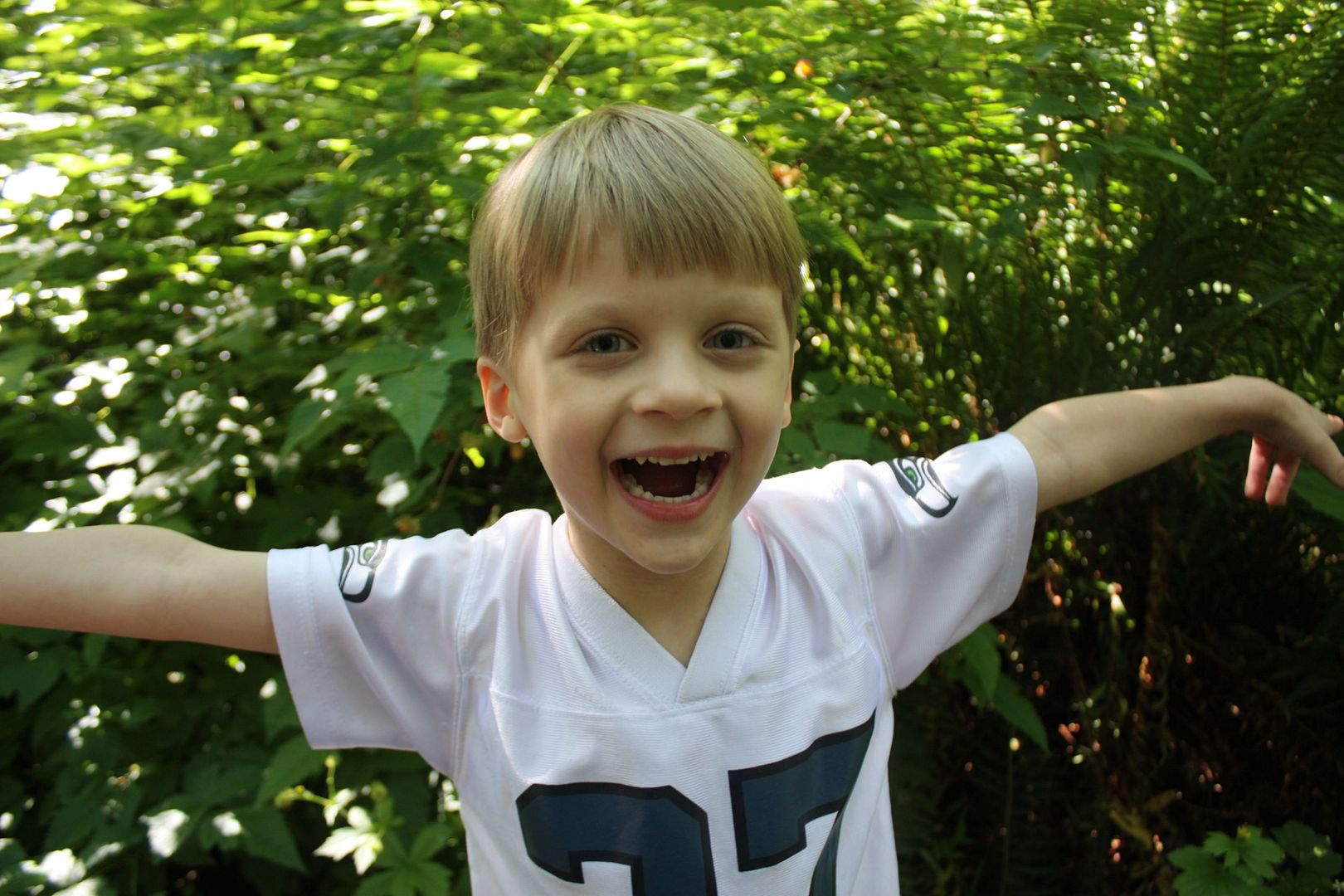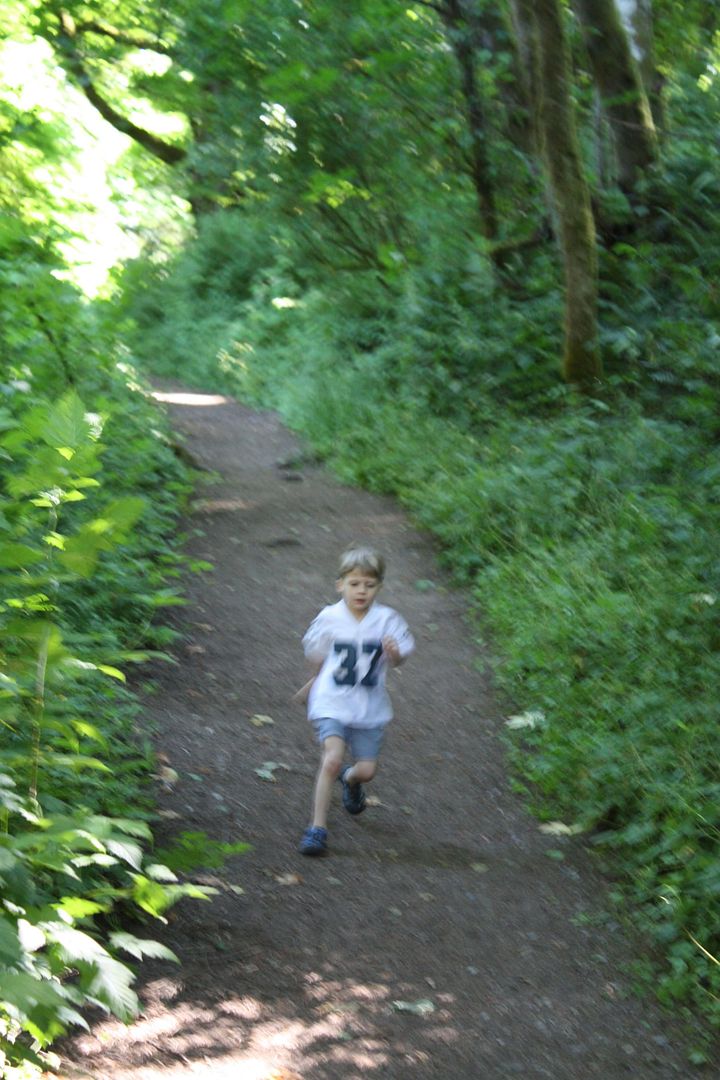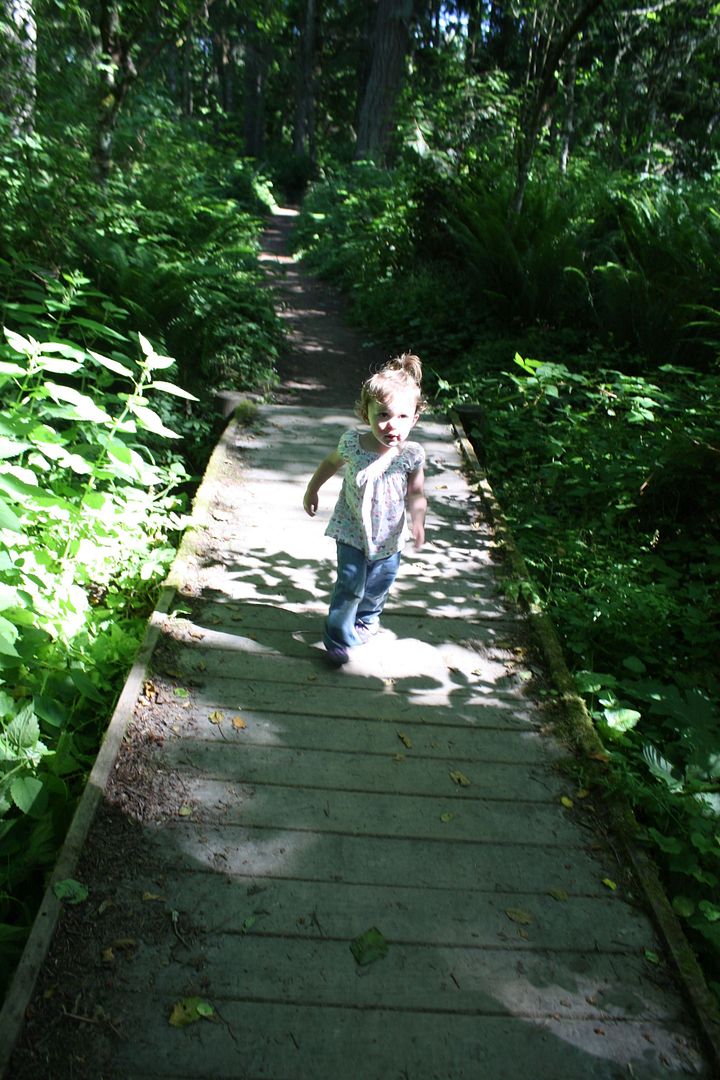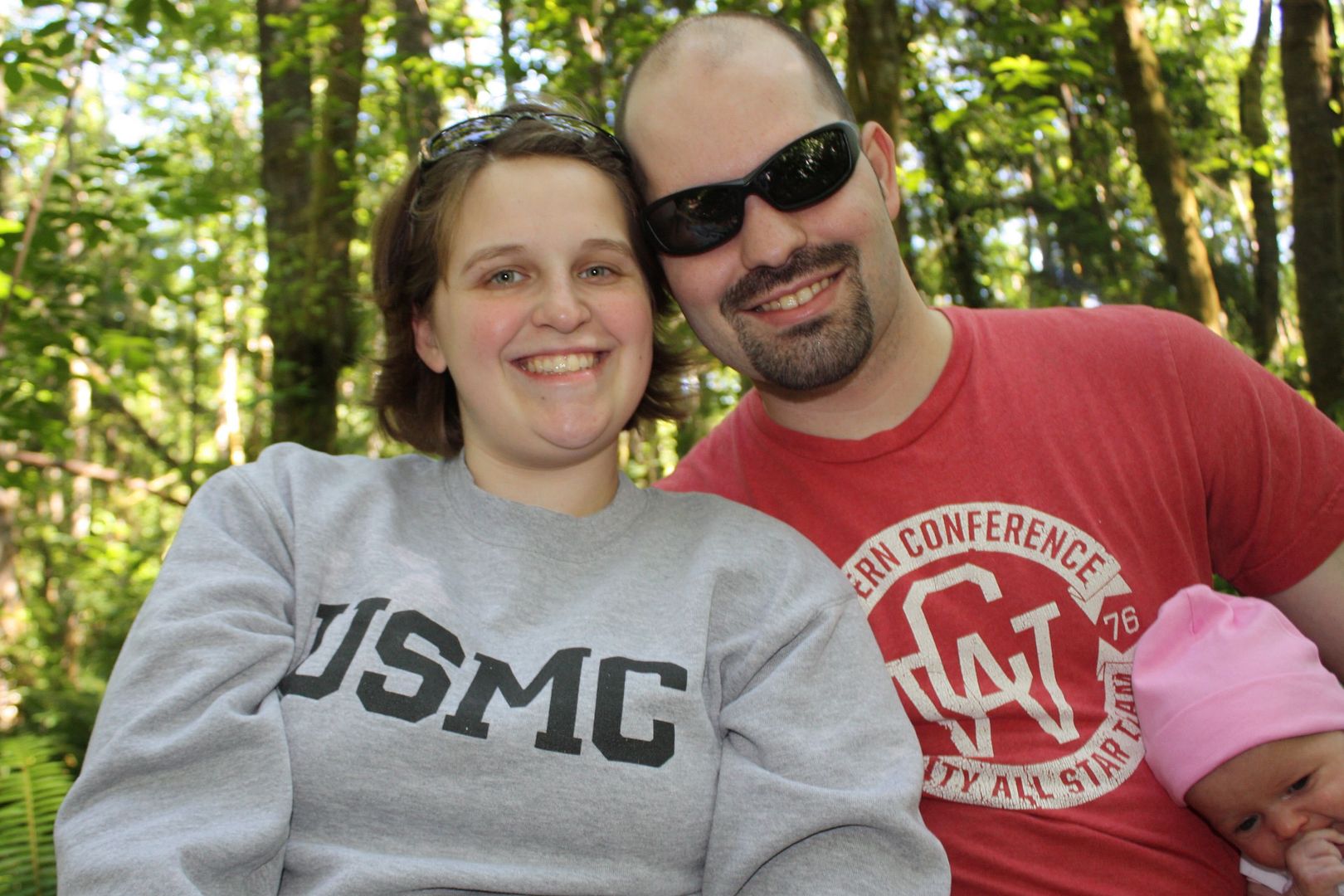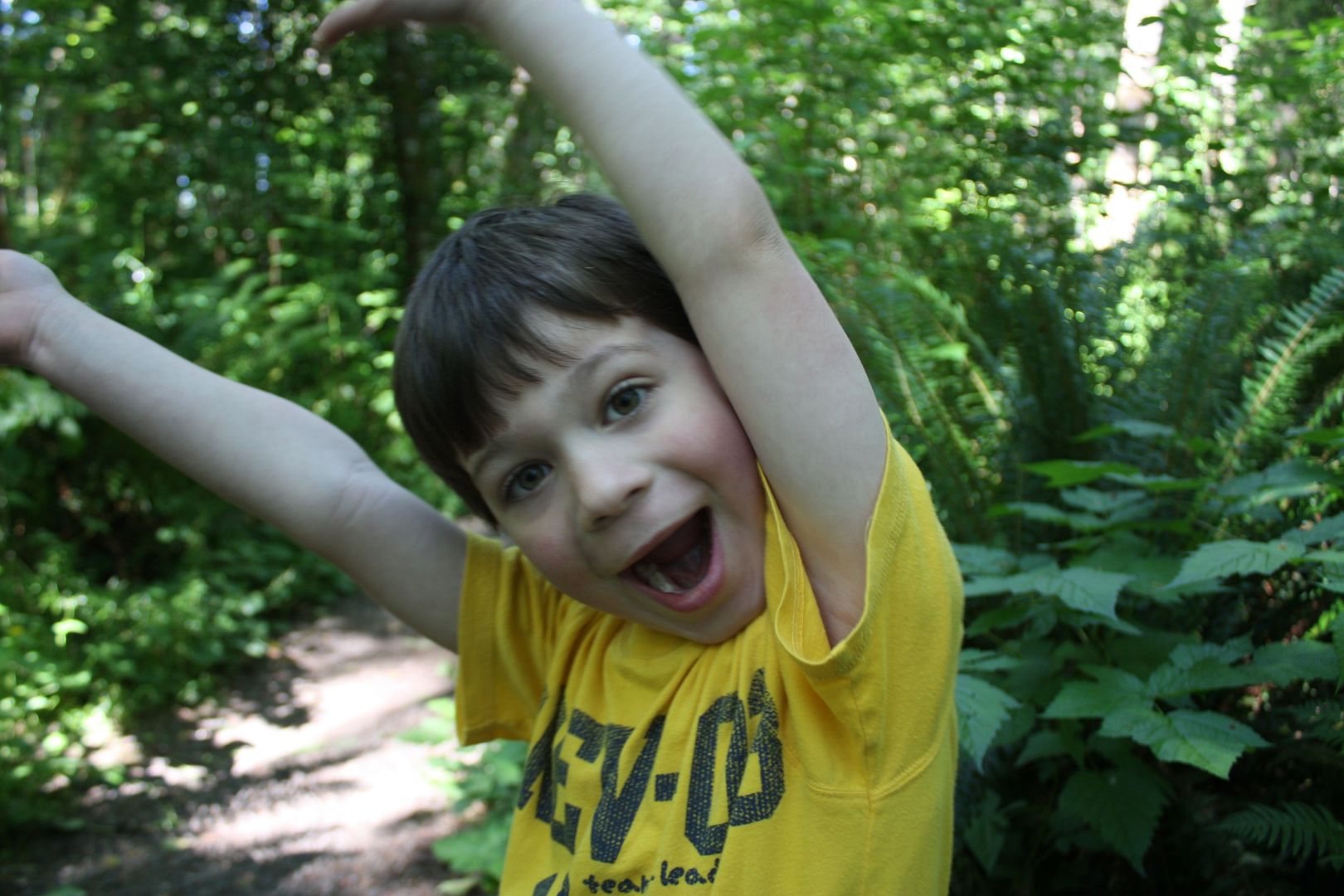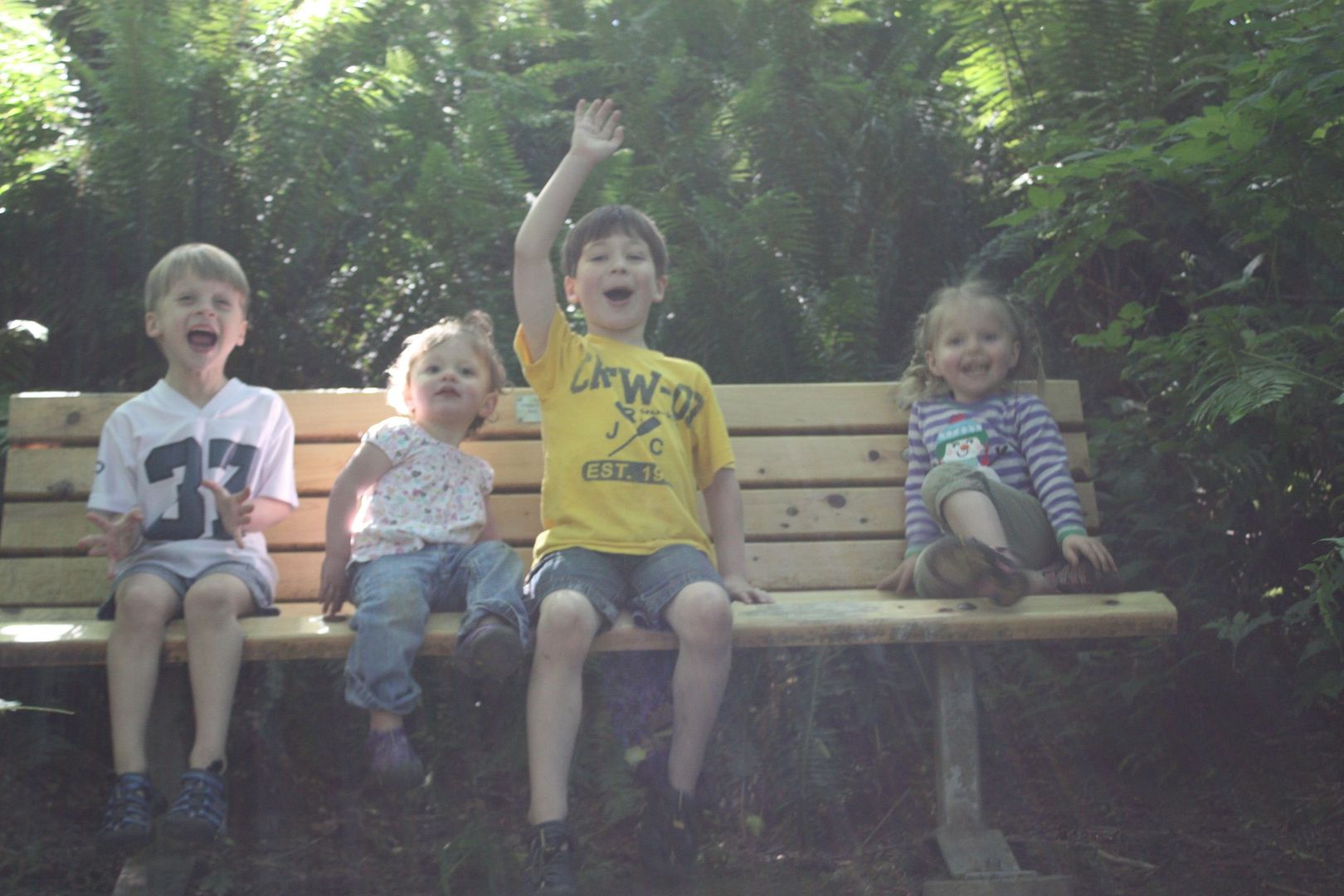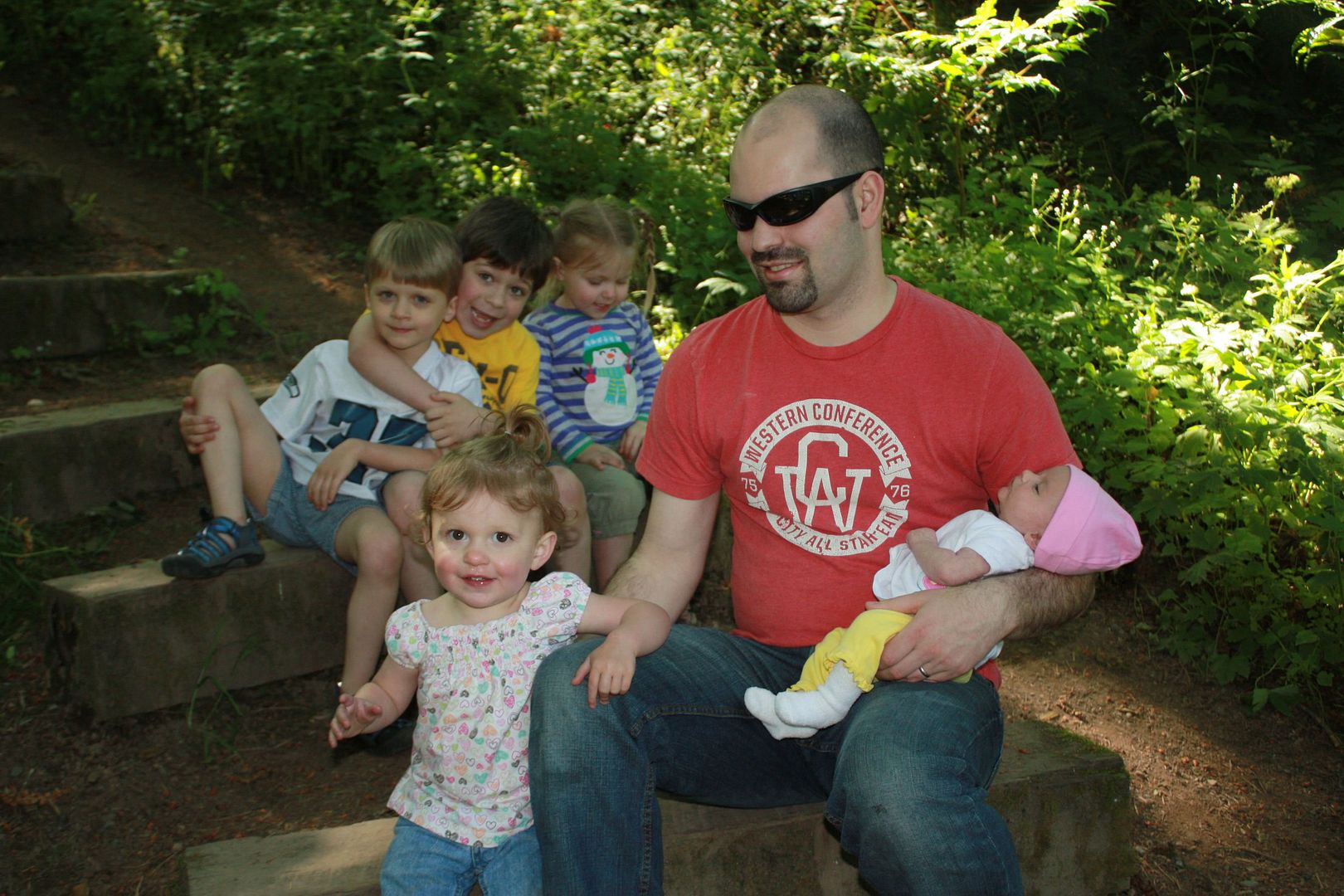 By the time we got back to the car it was about 5:30. All the kids were worn out, but in great moods. It was such a fun afternoon. I haven't had this much fun with the family in forever! I just felt so blessed and thankful for my little big family.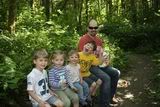 I hope Jerry had as much fun on his special day as I did and I hope he knows how much we love him, need him, and how blessed we are to have such a responsible Daddy who goes to work without complaining and tries his best every day.