There are two Dads who deserve mentioning today.
One is pretty obvious. My best friend and luckily my husband.
This guy is an amazing Dad. As far as parenting goes he is the better half. Seriously. He never gets tired of being a jungle gym. He doesn't mind sleepy bodies piled on him at night, doesn't mind changing diapers, doesn't mind wiping snotty noses, doesn't mind making peanut butter and honey day after day and if he minds walking Sam to and from the bus he's never mentioned it. Jerry sits and listens to Joe's weird, loud, and very lengthy stories without telling him to hurry and he can sit for hours playing video games with the boys. He tells awesome bed time stories and is always coming up with super exciting and fun surprises for the kids.
  We love you Daddy!!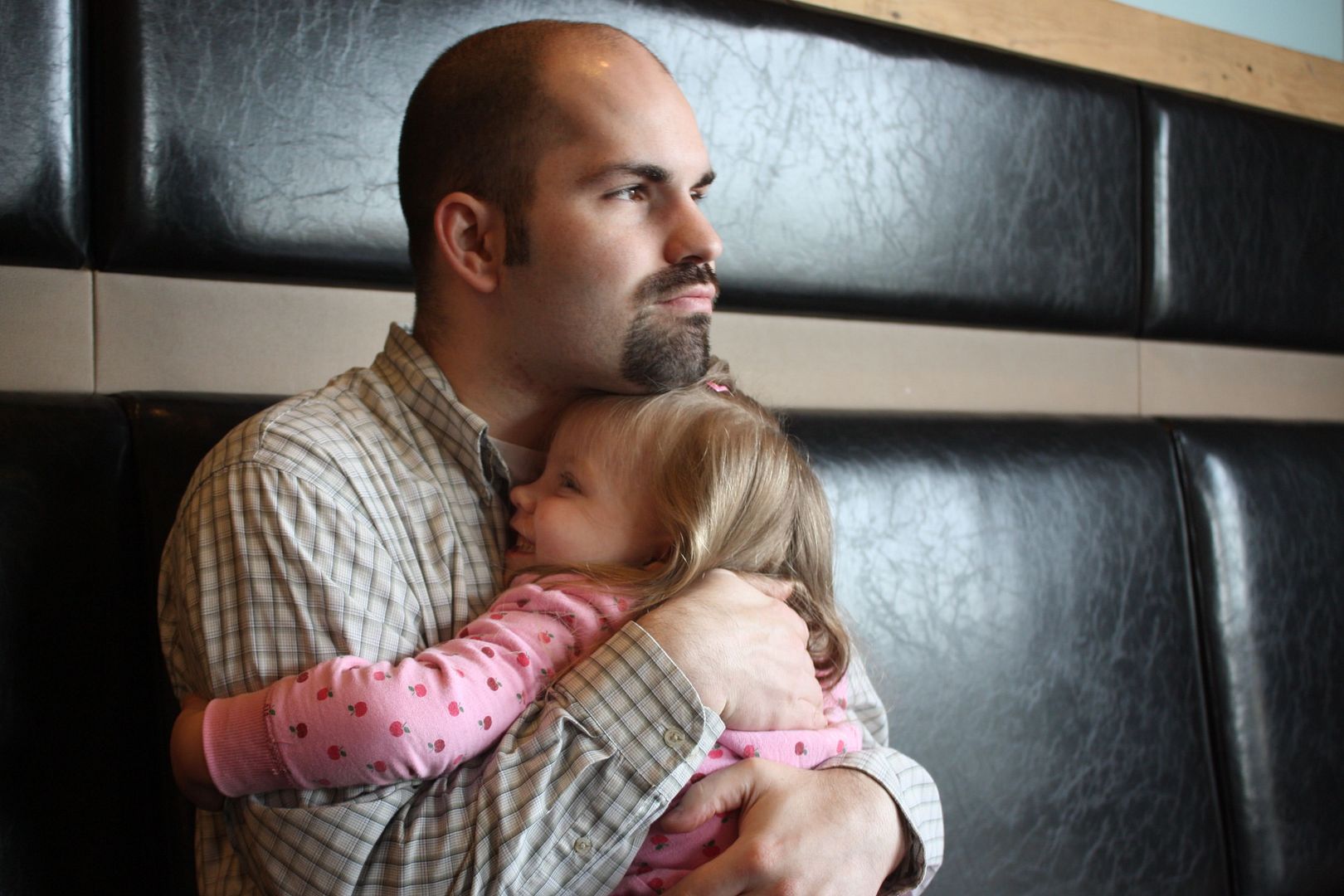 Okay, I guess the other one is pretty obvious too...
Yep, that's my Dad. He's a pretty cool guy. He's like a walking cook book. I can call him and throw the most random ingredients out and say, "So what should I make?" and then he comes up with something awesome.
Dad and Sam. 2005
Dad and Joe, 2006
I have this memory from about 15 years ago or so, my Dad and my brother Spencer flew to the US for Christmas and I missed my Dad so much! The nigh they came home from the airport (completely exhausted I'm sure!) I ran outside to hug my Dad and burried my face in his shirt, inhaling his aftershave and feeling his wool shirt on my face. It was the first time he had been away so long and it was so hard to have Christmas without them. I still remember the emotion I had standing there hugging him and to this day I get a little reminder of how I felt whenever I smell his after shave.
Me, Grandma Armella, Dad and Molly, Valentine's Day - 2008
Happy Fathers Dad to both of you amazing men. Thank you for being such awesome role models for the boys and for always treating your women right. :) Love you!!